WAE Wertstoffaufbereitung GmbH Edersleben
Your problem-solver around the issue of waste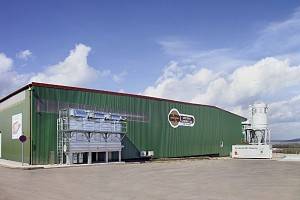 Welcome to the website of the WAE. If you are looking for economical and ecological waste disposal and best possible processing you have found the right place.
The WAE has been specialising sorting and processing of commercial waste and mixed building waste, the devitrification of old windows and the recycling of wood since 1994. In the course of our business development we have extended our portfolio of services by adding many different waste codes.
Since 2004 we have been operating a plant for the production of substitute fuels made from domestic and commercial waste. Ferrous and non-ferrous metals, components containing chlorine as well as high- and low-grade energetic material are being separated and separately disposed.
The recycling of resources in the economic cycle allows an optimization of our value-added processes and also shows our position regarding the environment protection.
Since mid of 2009 the WAE has been a fully affiliated company of the Romonta Group. With this step the thermal recycling of waste could be added to our range of services and today we can realize a complete process chain, starting from processing and recycling up to disposal.
The WAE is operating throughout Germany and in other countries as well. Our aims for the future are clearly defined: we want to extend our plants at Edersleben and Stedten and we want to develop our innovative recycling processes with consistently improving quality. If you would like to find out more about the WAE please feel free to contact us. We are looking forward to getting in touch with you and would be pleased to advise you. We will find the right solution for your requirements.