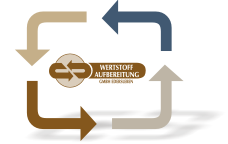 We can offer to our customers the best possible benefit for all questions regarding waste. There are the following business segments offering by the WAE with its plants Edersleben and Stedten:
Core business segments
Storage, handling and processing of household, commercial and industrial waste, carried out according to our waste code acceptance catalogue
handling and processing of RDF, covering a wide range of calorific values and qualities
thermal utilisation of RDF and recycled sorting residues, produced within the RDF/heat combined power plant, that holds a capacity of 120.000 t/a
Further business segments
organisation and professional consulting services for effective mass flow management
preparation of waste management and waste removal concepts in consideration of both the European and country-specific waste policies
collection and evaluation of current market information on all waste disposal and recovery issues, both in Germany and Europe
preparation of market analysis and recycling strategies
professional support services regarding all areas of waste legislation and licensing laws
preparation of new and innovative recycling procedures, designed for maximum resource preservation
logistical and administrative organisation of cross border waste transfers
project management services
Recycler
Within the framework of the disposal of domestic, commercial and industrial waste we are able to provide high-quality input flows for your recycling and reutilisation plants
biogenic waste for the generation of biogas (fermentation) and the production of quality compost
plastic waste for recycling and oiling
substitute fuels (RDF) of various qualities for use in the cement and lime industry and as an additive for the production of refuse derived fuels for the steel industry
recycling of wood (A1-A4) for use in wood-fired cogeneration plants, biomass power plants and chipboard plants
scrap (Fe and Ne) of various qualities from the treatment of shredded light fractions as well as commercial and industrial waste
Producer
We are your reliable partner for waste classification, the conceptual design of waste processing and disposal and for the practical implementation.
On request we also can collect your waste at the place where it is generated and take it away for reutilisation or disposal. Certified as a special disposal company, we have access to a thermal combustion capacity of 120.000 t /a as an affiliated company of the Romonta Group.
Broker
We can give a support in setting up, organising and implementing a material flow management process and will be pleased to assist you in all technical matters.
With our comprehensive waste catalogue we can also provide you with services as a contract manufacturer. You can send us your waste for processing and market it by yourself.
Disposal
If you work in the field of transport, collection or container services we can offer you two production sites. Both plants have been specialised in:
handling of shredded light fractions
handling of screened and sorted material from:

sorting-, composting- and fermentation- plants
plants for handling of bulky waste and mixed building waste
RDF processing plants
DSD (green dot) sorting systems
other waste handling plants

handling, processing or recycling of:

soiled plastic waste and plastic composites
technical rubber waste